There is somewhat of a backlash to girls and women wanting to be a "princess". After all, in this modern world can't us women be so much more than a figment of prettiness that relies on a saviour in the form of a man?
Well…DUH!! Of course ? I do not aspire to be a Disney Princess nor an actual Royal Princess -that appears like faaaaaar to much work.
What I DO aspire to is the perfect life that most little girls are led to believe that a Princess has.
Waking up in a huge fluffy soft bed ( where even so much as a small pea creates discomfort) surrounded by woodland creatures and twittering birds.
The sun is shining as she slips into a lovely outfit and partakes of high tea in luxurious surroundings. If there is any light work to be done, it is met with a merry song and is never a drudgery.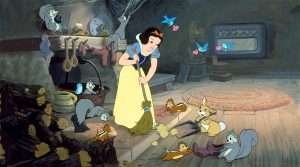 Her prince is dashingly handsome and treats her with the love and adoration that befits her – and she reciprocates. TOGETHER they live happily ever after.
I guess it is not so much the idea of being a princess as such but rather it is the idea of being the heroine of your own story, whatever that looks like.
I ask you WHAT IS SO WRONG WITH THAT!!!
So… Use the good china, Wear the jewellery, Bathe with the nice soap. Who is more important to use it for than YOU!