You may remember that last Friday, I made the decision to create a restaurant style meal each Friday night.
I had the week to think about it and ponder over what was in the fridge and freezer.  This what I came up with.
Salmon Wellington with Lemon Butter Green Beans and Carrots
see the recipe below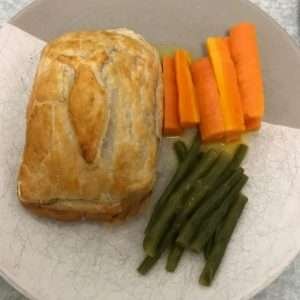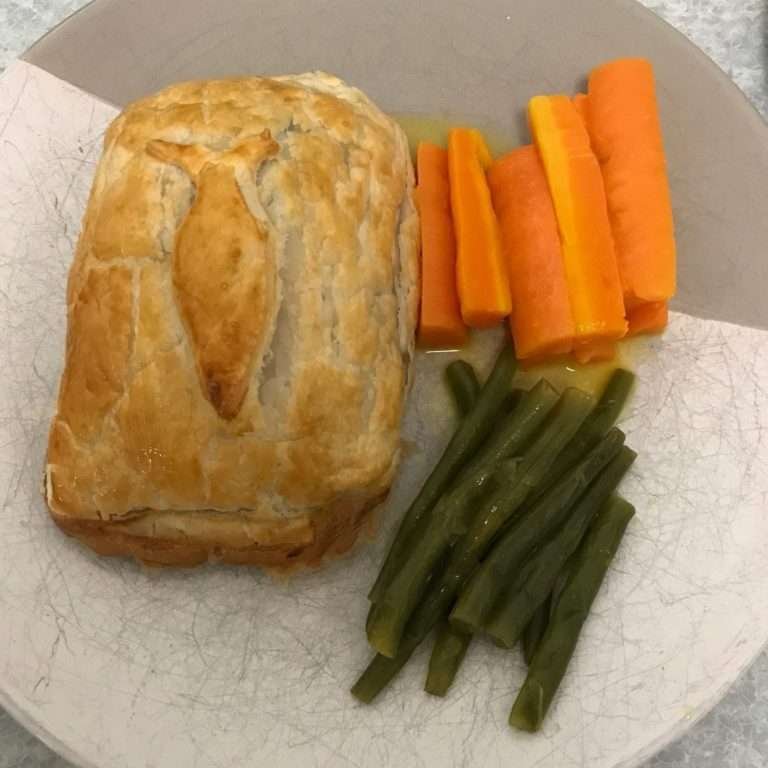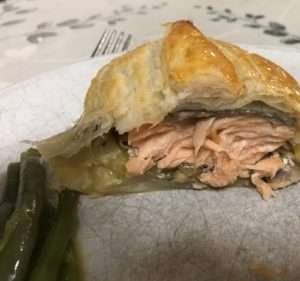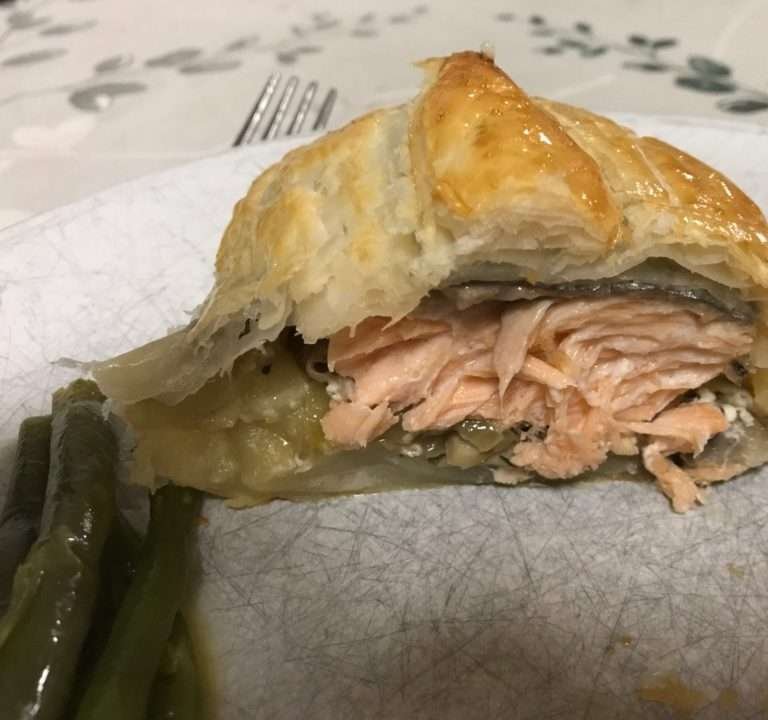 Would I  make it again?
Yes…. but. The pastry did go a little soggy, so if I was do it again, I would place baby spinach leaves on the pastry to try and combat some of the moisture.  It would have been nice with some flaked almonds added to the vegetables too.
Overall though, it was a success.
Salmon Wellington with Lemon Butter Green Beans and Carrots
4
Button Mushrooms ( medium)
2
Salmon Fillets with our without skin
2
Carrots (cut into sticks)
2
Serves of fresh Green Beans cut to the same size as the carrots
1: Pre Heat your oven to 180C or (160C Fan Forced)
Remove the Pastry from the freezer and allow to thaw.
2: Finely chop the Mushroom and Onion
Melt together the Butter and Olive Oil
Add the mushroom, Onion and Thyme and
sautee until soft and fragrant.
3: Place Salmon Fillets onto the pastry skin side down
Spoon over the mushroom mixture and drizzle over any pan juices.
Fold over the Pastry to envelope the salmon.
Brush with egg wash.
Bake in the oven for 20-25 minutes until the pastry is deep golden brown.
4: While the Salmon is cooking, boil or steam the carrots and Beans until tender.
When cooked drain well and quickly add butter and lemon juice.
Swirl gently to coat the veges. (be careful not to break the carrots)
5: To plate up, place the Salmon parcels on one side of the plate and arrange the vegetables to the side.
Pour the butter/lemon sauce over the veges.