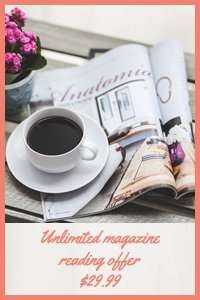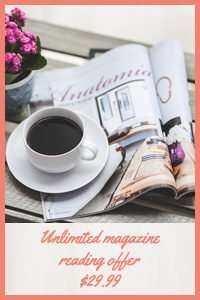 I must admit I like to read but  I rarely make myself enough time to get lost in a novel 🙁
I do, however, enjoy a magazine regularly.
Over the course of the years, family members have gifted me subscriptions to magazines, such as Better Homes and Gardens, Gourmet Traveller, Women's Weekly and a few recipe/food magazines.  Once the subscription was over, sometimes I continued it myself or just bought the magazine from the supermarket.
One day it dawned on me that magazines are EXPENSIVE!! and are probably not very environmentally friendly with all that gloss paper, toxic inks and disposal after a very short time.
I found that our library had a good range of magazines, but they were often months behind, even the digital versions were sometimes 2 or 3 months behind the current issue 🙁
I did subscribe to some of my favourites with iSubscribe. For a while, this was a good option that saw current editions land on my iPad regularly.  While there are good savings to be made, it is still a luxury.
Today my reading prayers have been answered!!   Groupon has a fantastic deal that will see me with as many digital magazines as I can possibly digest in one year for just $29.99
I had not heard of this company, Magzter, before but I am super impressed with the range of titles, there are 1000's of them.
I have signed up, downloaded the app to my iPad and might spend the rest of the weekend, "flipping" through magazines.