Thank you for your payment. Your transaction has been completed and we've emailed you a receipt for your purchase. Log in to your PayPal account to view transaction details.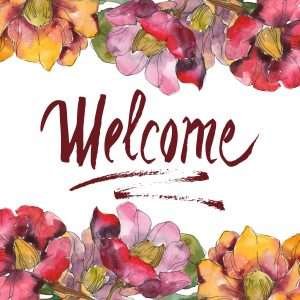 Congratulations,  🎉 Welcome to the Rise to Rich Community! 🌟
I am absolutely thrilled to have you join me in the Rise to Rich membership and start on this incredible journey toward creating YOUR 10/10 life.
By taking this first step, you have demonstrated your commitment to living a life filled with abundance, joy, and fulfillment. I couldn't be happier to be your mentor for this.
Welcome to Your Ideal RICH Life!
I want you to know that you are not alone in this. As soon as you step into our Facebook community here you'll be welcomed by a growing group of like-minded women who are all striving for greatness, just like you.
Together, we'll create a safe space where dreaming is encouraged, goals are achieved, and support is plentiful. Get ready for an incredible experience of growth and transformation!
💎 Exclusive Access to Life-Changing Resources 💡
As a valued member, you now have exclusive access to an ever-growing treasure trove of life-changing resources. From workshops and masterclasses to in-depth guides and helpful exercises, I am curating the very best tools to help you unlock your full potential. Get ready to dive deep into the realms of personal development, financial growth, and creating a life that truly aligns with your dreams.
Log into your memebrship page here
🌟 Celebrating Your Successes, Big and Small! 🎉
As a community, we want to celebrate every milestone and success along your journey. Whether it's paying off debt, achieving financial goals, or experiencing personal breakthroughs, we'll be right by your side, applauding your victories and offering support when challenges arise. Your dreams are worth celebrating, and we can't wait to witness your remarkable progress!
🙏 Thank You for Trusting Me on Your Journey 🌻
I want to express my heartfelt thanks for choosing me and "Rise to Rich" as your partner on this path. I promise to do everything I can to provide you with an exceptional membership experience. My mission is to encourage and empower you to live your ideal 10/10 life, and I am honored to be a part of your remarkable journey.
🎁 A Special Gift to Start Your Journey 🎁
As a token of appreciation, I have a special gift for you! Please check your email for a welcome package that includes exclusive content, additional resources, and a surprise bonus to kickstart your Rise to Rich experience.
🌟 Your Dream Life Awaits, Carol! 🌟
Once again, congratulations on taking this courageous step toward creating a life that you truly deserve. We believe in your boundless potential and are here to support you every step of the way. Get ready for a transformational experience that will leave you empowered, inspired, and ready to soar to new heights!
If you have any questions,  please don't hesitate to reach out to me- sue@sunshinecash.com.au or connect with your fellow community members in the Facebook Group
I cannot wait to watch you rise 🙂