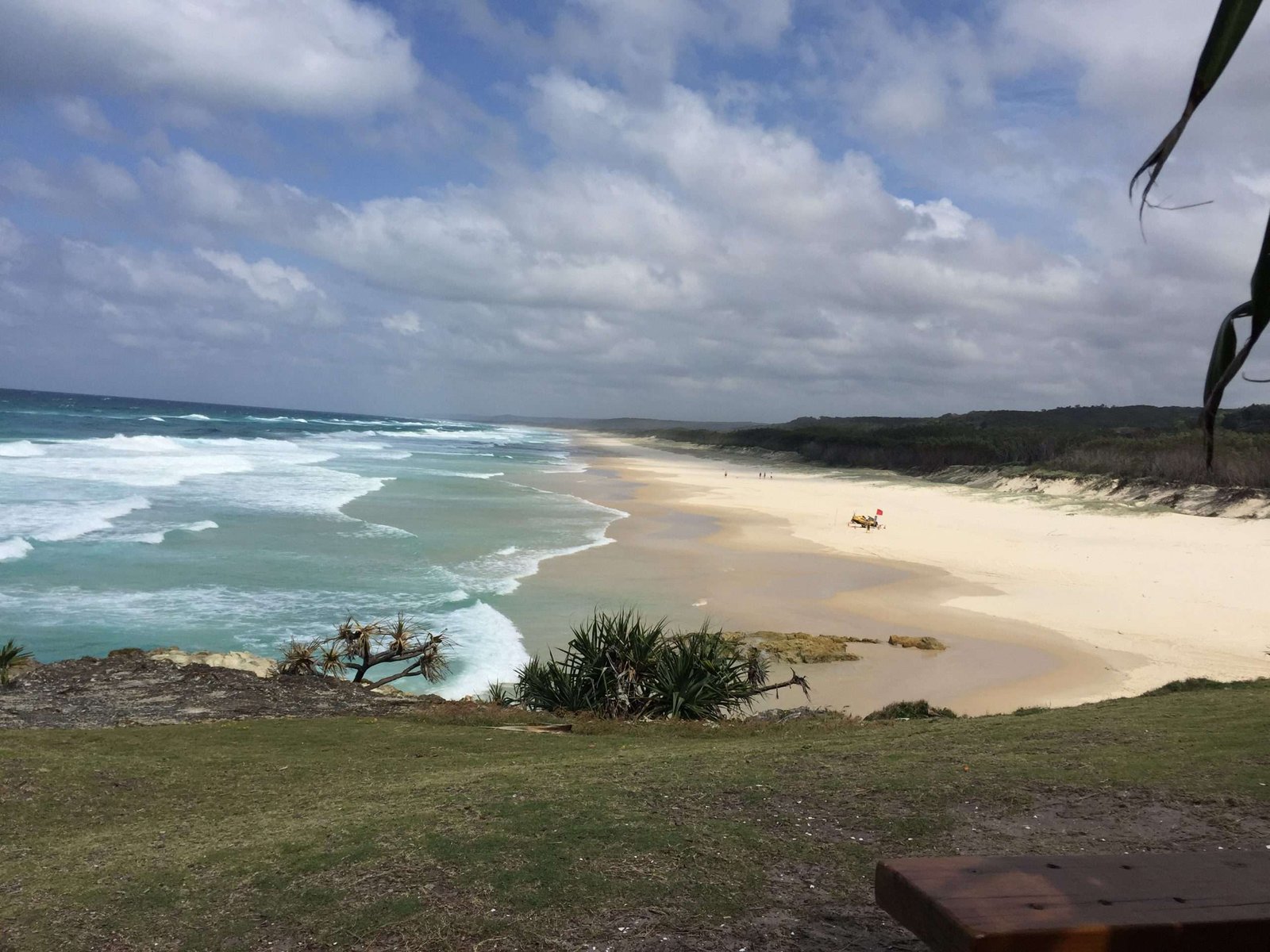 Did you see my post a while back about having a weekend away?
(if you didn't…it is here )
Hubby and I had a great break, one that was most needed.
We have been crazy busy for the last 3 months ( with not much end in sight) so while we really could not afford (time-wise) to be away from our business, we did enjoy it, and recognised that the relaxation was more important.
As I posted earlier, we had a 50% off voucher from Groupon for 3 nights in a fully self-contained Ocean View Apartment. The apartment was huge. It was actually a 3 bedroom apartment that they had just locked off two bedrooms to be able to sell as a one bedroom apartment. The kitchen was a full size kitchen with all the crockery, cutlery, pots and pans that a family of 6 would need. We had a wonderful view looking right up Main Beach and kangaroos came and visited each afternoon. We also spotted a koala having a sleep in a nearby park.
Usually, I do try to stay in apartments with a kitchen. I find it saves us a bucket load of cash while still having a good break. Before going away I do up a rough meal plan and then look at the budget and work out how many meals we might like to eat out.
We like to have a Breakfast, Lunch and Dinner out. (Not all on the one day 🙂 )
I will then hit Google and look at restaurant and cafe menus to get a good idea of how much the local cuisine will cost. I also look at Groupon to see if there are meal deals in the area we are going. ( sadly there were none for this trip)
For this trip we took from home:
Milk, Coffee,Tea,
Bacon and eggs,
Some bread, butter, cheese and ham from the fridge,
The last of the week's veges and a pack of beef mince (it all became a savoury mince type dish)
Cheese and crackers and a couple of bottles of wine 🙂
We ate out for one breakfast, had pizza for one lunch, and had the most superb meal at a resort restaurant.
We also bought a "meal" of fresh prawns and crab fresh from the trawlers to go with the wine.
Overall we kept well in budget and came back recharged and ready for another few months hard work.
Here are some photos from our time away.