Semi-Confused, Multi-Passionate Entrepreneur
Hi There!   If I met you in real life at Conference. How great was that!!!
I have created this "quick and dirty" page to tell you a little more about me, with no "sales speak"
As I mention above, I am a multi-passionate lady who has been an entrepreneur for most of my life.
I did not ever have the opportunity to attend university, so no big high flying corporate life for me.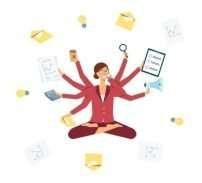 What I did (do) have is the ability to see a problem and work out ways to solve them to my own end.
This has seen the birth of a number of businesses that have mostly all been profitable even if for a season.
My actual job background is in Photographic Retail. My first "real" business was Kodak Express One Hour Photo Shops. I sold my shops when, with the advent of digital photography, it became obvious the industry was in trouble.

Abacus Wholesale
Abacus is the business that my husband and I own and is our main source of income.
Hubby builds security screens for builders, window companies, glaziers, retail screen companies and handymen from Caloundra to Bundaberg.
While he runs the operational side, I run the books and marketing side.
abacusscreens.com.au
Restock Direct
Restock Direct is an importing business that came about from sourcing products for Abacus. 
Buying flyscreen mesh from China meant we saved a heap and one day in 2009 I wondered f there was a market for it on eBay – there was 🙂
I now have a thriving business with presences on eBay, Amazon, and a WordPress store.
Apart from the core category of screen accessories, I sell pretty much anything I think of that might sell 🙂
restockdirect.com.au

Aussie Online Entreprenuers
While this is actually NOT my business.
I first met my friend Neil when I was looking for a coach to show me how to sell on Amazon when they launched here in Australia.
We quickly hit it off and he invited me to create a training course for selling on eBay and to be a coach for the community.
aussieonlineentreneurs.com.au
GoMibby
You may remember my background is in photography.  Many of my AOE coaching clients expressed frustration in the creation of images for their online listings.
The business"GoMibby" was a product photography business previously owned by another friend of mine. When his Mother was taken seriously ill and he needed to step back, I took over the business.
We had an awesome team of photographers and designers. Unfortunately, CoVid hit and it all became too hard 🙁 and I changed the business into…………>>>

Toffee Pop Templates
While CoVid made the GoMibby business quite difficult with getting physical products photographed and turned into fully designed images. I did not want to let my awesome team go.  Many Zoom calls later and we came up with a DIY service for our client to create their own well-designed images in Canva.
This has proven to be very popular and my designers add new content to our catalogue.
toffeepoptemplates.com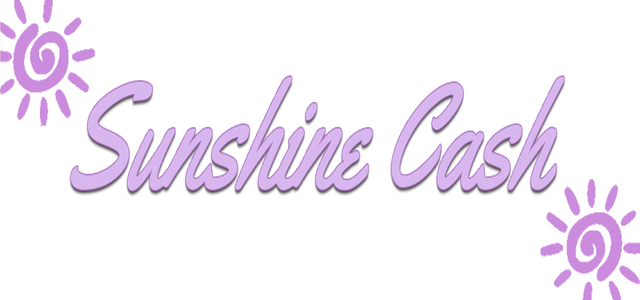 Sunshine Cash
Sunshine Cash is my true passion project.  Ever since I became aware of the power of the Law of Attraction I realised I had been unknowingly using it my whole life 🙂
I LOVE showing women how to live their version of an ideal life.  I have met so many women who get to "a certain age" and look at their life and wonder "is this really all their is?"
Living your best life means something different to everyone, but at its heart, it means living a life true to your values, bringing you joy and fulfillment. It's about being intentional with your choices and creating a life that you love.  I would love it if you would follow along at sunshinecash.com.au