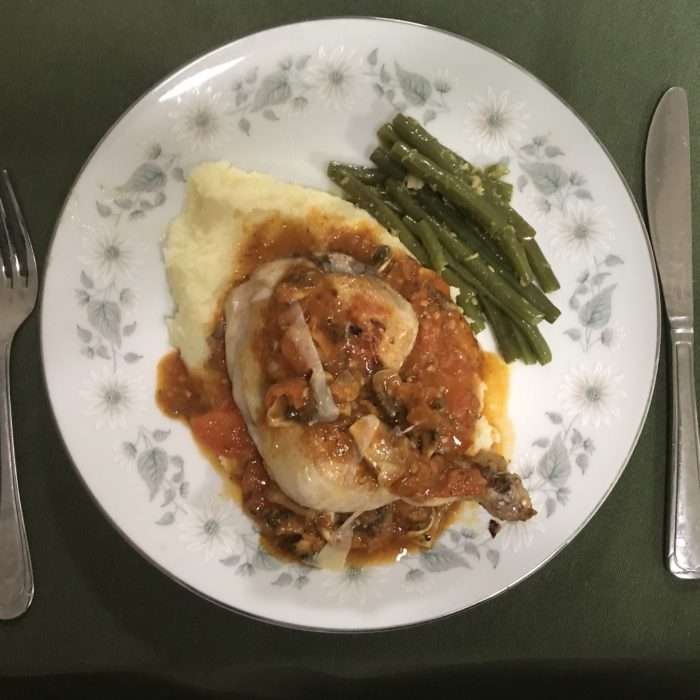 Part of the appeal of eating out is often, for us ladies, the fact that we don't have to cook 🙂
Luckily hubby and I enjoy cooking so that is not such an issue for us.   We tend to look for "something different"
Different flavours, different pairings, different view.
We were wandering along our local restaurant strip recently and neither of us felt the compulsion to try anything (and subsequently spend $100 for a "blah" experience).    One restaurant has "Italian Lemon Chicken with Garlic Beans"  I have had this dish before and it is nice so when I pulled some chicken Maryland pieces out of the freezer for dinner, I thought that is what I will make.
The other appeal of a meal out is the beauty of the meal on the plate.  We all eat with our eyes first and it does make a difference to the most basic of meals if you take just a little time to present it on a plate with care.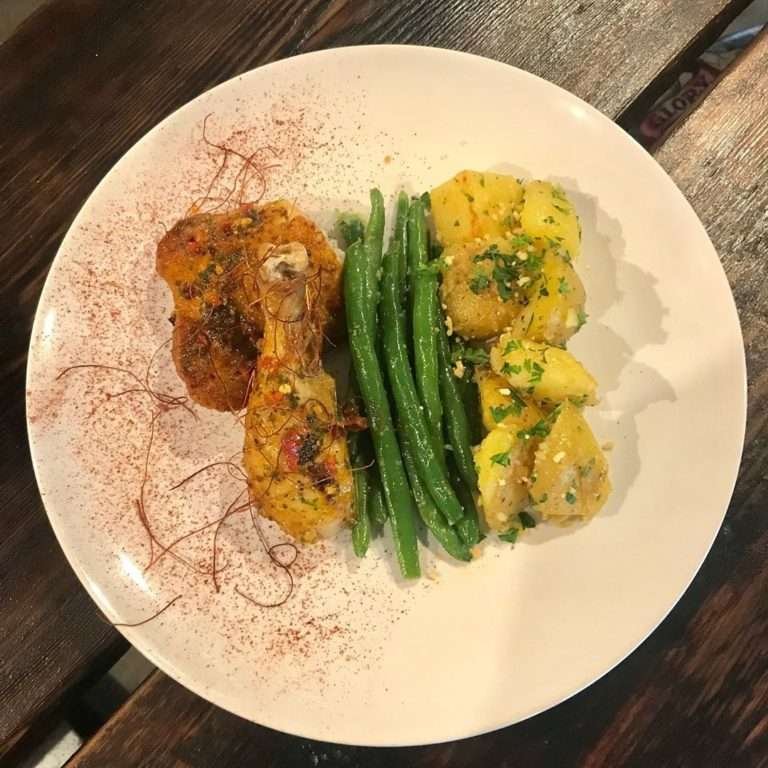 I like to look at Instagram or Pinterest for plating ideas.  The rise of "FoodPorn" Instagrammers means there are loads of examples of beautiful plates of food.  You don't need to copy them verbatim, but take some clues as you why a dish takes your fancy and keep it in mind when serving your meals.
I found this image of a nice chicken dinner to provide some inspiration for my "Italian Chicken"
With just a little bit of "foodie" style elevated what could have been a standard Chicken and Mash dinner into something that felt much more like the experience of a meal out.  A glass of my new favourite sparkling wine certainly helped too 🙂