You may remember that last Friday, I made the decision to create a restaurant style meal each Friday night.
I had the week to think about it and ponder over what was in the fridge and freezer.  This what I came up with.
Salmon Wellington with Lemon Butter Green Beans and Carrots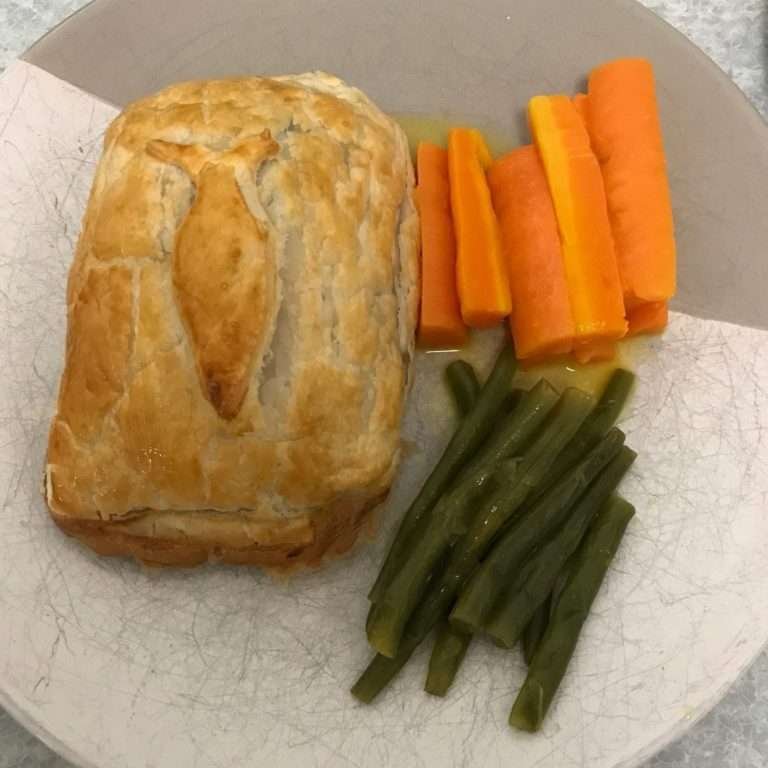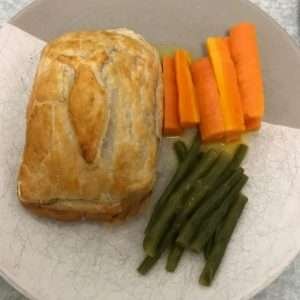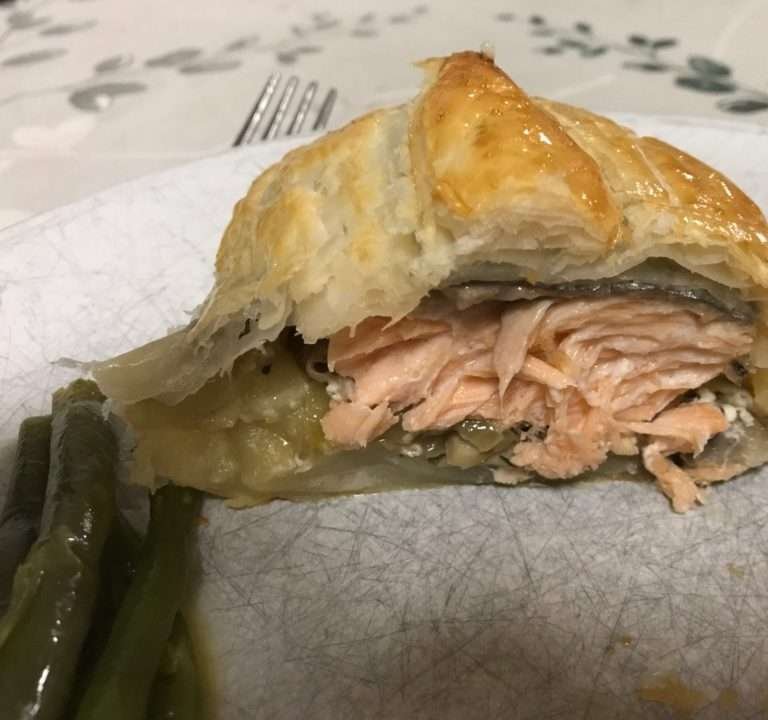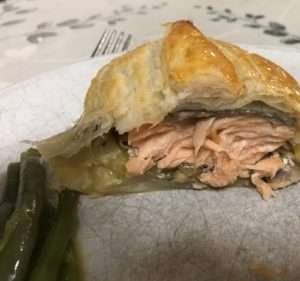 Would I  make it again?
Yes…. but. The pastry did go a little soggy, so if I was do it again, I would place baby spinach leaves on the pastry to try and combat some of the moisture.  It would have been nice with some flaked almonds added to the vegetables too.
Overall though, it was a success.