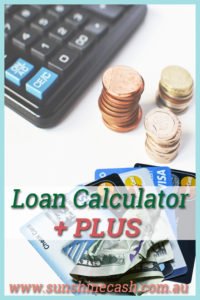 This handy tool shows you how much you could save by paying any amount off your credit card, mortgage, personal loan or car loan?
The PLUS version of the free loan calculator  will provide you with a reference table showing how much you could save by not spending.  Also included are handy pocket sized printable tables to remind you of the power of paying your debt down rather than spending.
Please note your download will be  .zip file with an excel file inside.